With up to 12 Tenants at Archer House we are happy to provide a friendly working environment for small business. Several of our tenants have been here for many years. But from time to time businesses grow and naturally require larger premises. Then some offices can become available. We are happy to note your interest if  further properties become available. Please enquire via our contacts page if you would like to be placed on to our waiting list. Please note, we do not offer offices for short term let.
Our facilities at Archer House include:
Free parking all day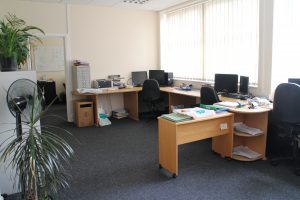 We have a large car park with free parking all day.
It is rare that our car park is full.
If you have a visitor coming, let us know and we can reserve a space
Light heat power
All offices are let on the basis that light, heat and power are included
Telephone and broadband
These services are not included.  Some offices are running Fibre Broadband.
Mobile phone coverage is good to excellent.
Overheads
All of these facilities are provided by Archer House Business Centre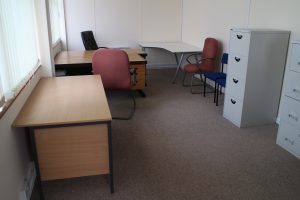 Reception
Royal Mail pick up from reception
You can join our postal franking service (no more trips to the Post Office)
You can join our FEDEX courier service to any where – reduced rates due to the volume that we already send – cheaper than Royal Mail.
Shared Kitchen area on each floor
Toilets
Security
Fire
First Aid
Access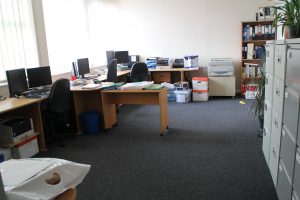 You will have secure entry access 24 hours a day 7 days a week.
Furniture
Some furniture available for no charge
Mailbox service
Don't want to hire an office but do want an office address?
We can receive your mail – you can collect or we can send on to you using FEDEX